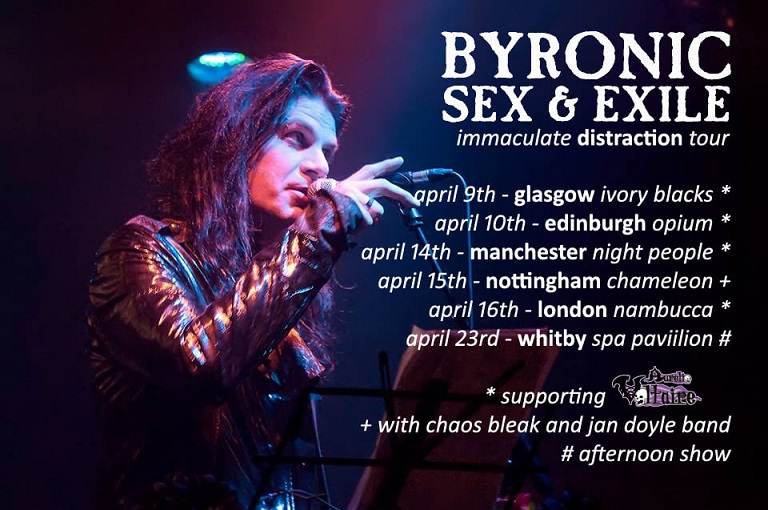 BYRONIC SEX & EXILE TO SUPPORT AURELIO VOLTAIRE!

Very pleased to announce that Byronic Sex & Exile will be supporting American goth legend Aurelio Voltaire at the Glasgow, Edinburgh, Manchester, and London shows of his rescheduled April 2022 UK tour! Many thanks to Flag Promotions for the opportunity!

I'll also be joining my chums Chaos Bleak and Jan Doyle Band at Nottingham Chameleon, as well as performing an afternoon show as part of the Leeds Festival of Gothica event at Whitby Spa Pavilion, as part of what looks to be an excitingly gothic April series of shows.

Immaculate Distraction Tour - April 2022
9th April - Glasgow Ivory Blacks (with Aurelio Voltaire + Joe Bone & The Dark Vibes)
10th April - Edinburgh Legends (with Aurelio Voltaire + Gabriel Duncan + Craig Duncan & The Outlaws)
14th April - Manchester Night People (with Aurelio Voltaire)
15th April - Nottingham Chameleon (with Chaos Bleak + Jan Doyle Band)
16th April - London Nambucca (with Aurelio Voltaire + The Memepunks + Rome Burns)
23rd April - Whitby Spa Pavilion (afternoon show)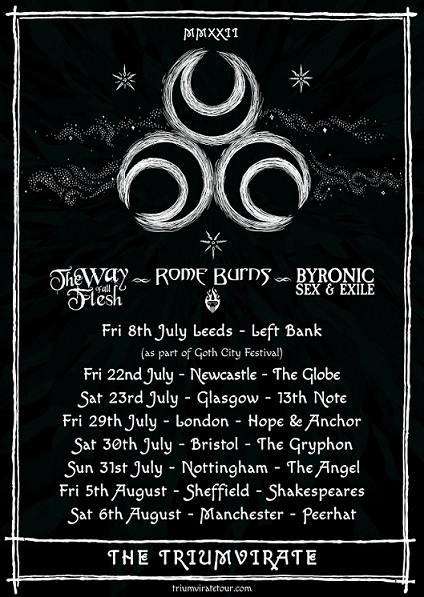 THE TRIUMVIRATE TOUR
In a second major touring announcement, I can confirm that Byronic Sex & Exile will be joining Rome Burns and The Way Of All Flesh
for the Triumvirate Tour in July - the hit UK goth tour of the summer!
The Triumvirate Tour:

8th July - Goth City Festival @ Leeds Left Bank
22nd July - Newcastle The Globe
23rd July - Glasgow 13th Note
29th July - London Islington Hope & Anchor
30th July - Bristol The Gryphon
31st July - Nottingham The Angel
5th August - Sheffield Shakespeares
6th August - Manchester Peer Hat

More information, tickets can be found here.


FESTIVAL APPEARANCES
Byronic Sex & Exile is confirmed to appear at Goth City Festival in Leeds (Left Bank, Friday 8th July), Friday 12th August at Bats In The Attic in Morecambe (The Alhambra) and
Saturday 17th September at The Snake Festival, Cleethorpes Depot.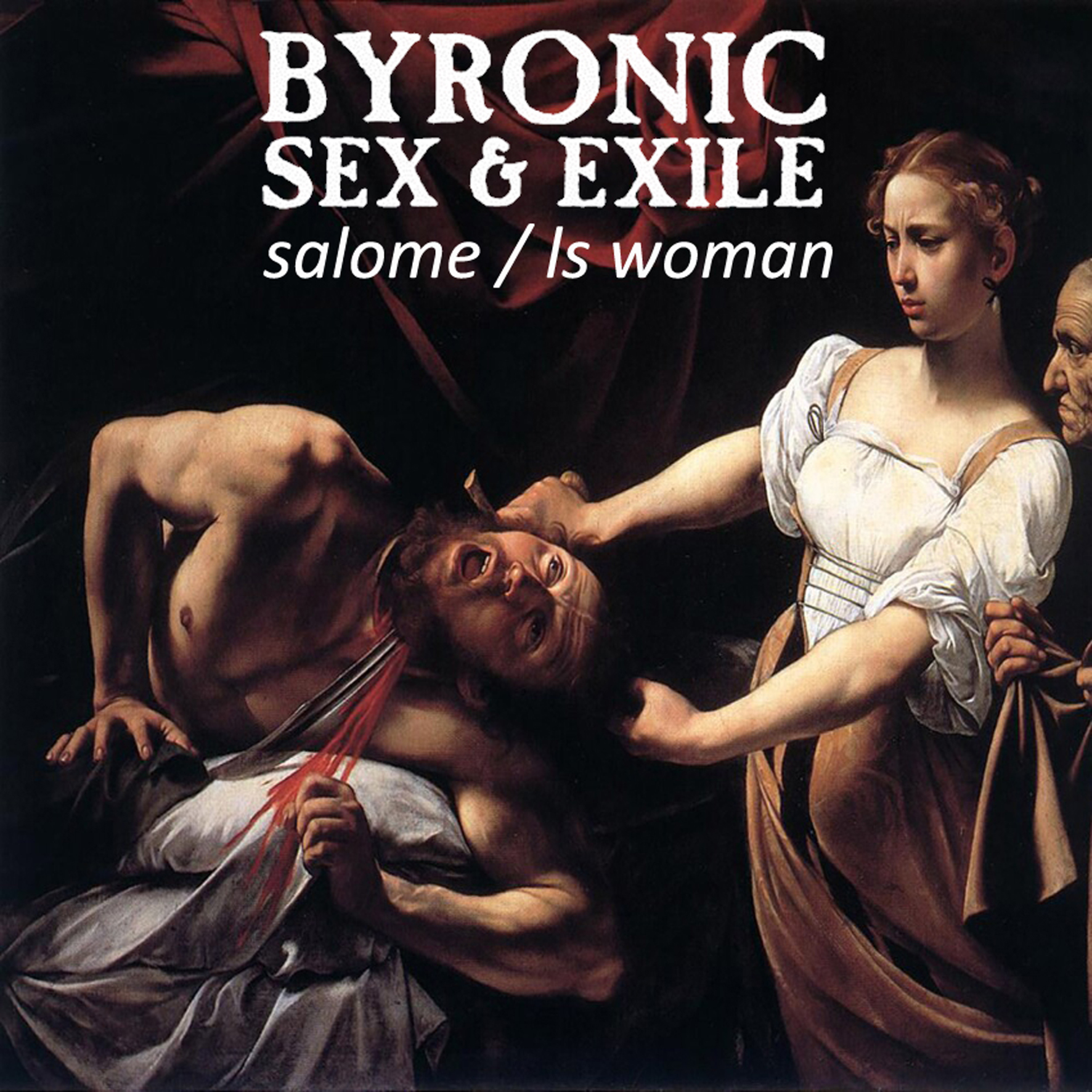 'SALOME'/'LS WOMAN' OUT NOW

"The mystery of love is greater than the mystery of death." - Oscar Wilde

The new Byronic Sex & Exile single is out now. It couples new BS&E track 'Salome', a rumination on fate, sex, and death, with a Wessiefied version of The Doors' 'LA Woman' which acts as a tribute to Leeds goth.

Tracklisting:
1. Salome
2. LS Woman